Do you dream of being a paraglider pilot and flying whenever and wherever you want? Our certified pilots will teach you how! So that you learn to fly and build your path in the sky.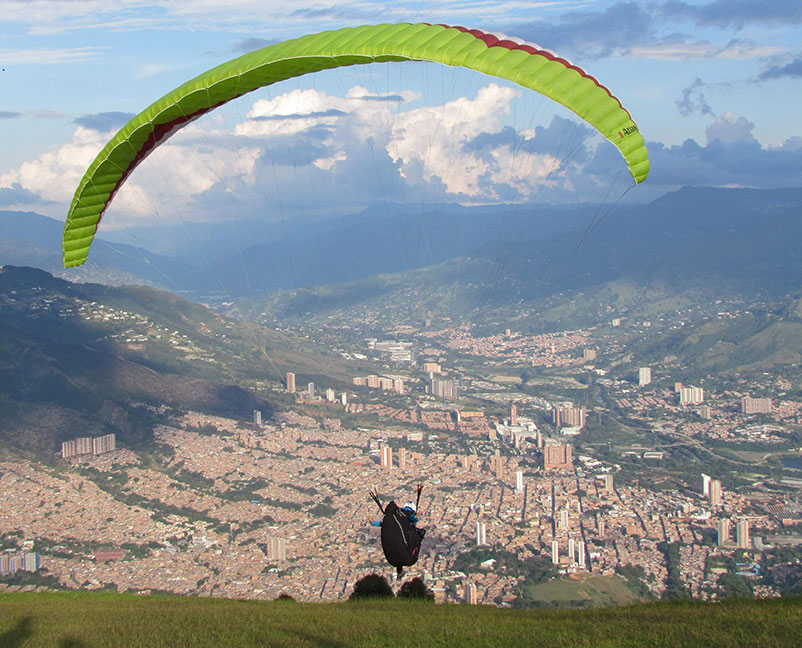 Paragliding course
Blue Sky
This course provides you with the necessary knowledge to fly without an instructor.
This course allows you to request a certificate through a sports club affiliated with the Air Sports Federation (Fedeaereos). With an official certification, you can fly at any available flight zone in the country.
$ 5.000.000 por persona     $ 1.200 USD per person
The course length is approximately three weeks at a school to learn the theory and at our flight area to interact with the equipment and to practice paragliding.
Starting time: 8:30 a.m.
Age: 16 years minimum.
Underage students must have written authorization from their parents or legal guardians.
The number of flights depends on the student's evolution and the weather conditions during the days of practice.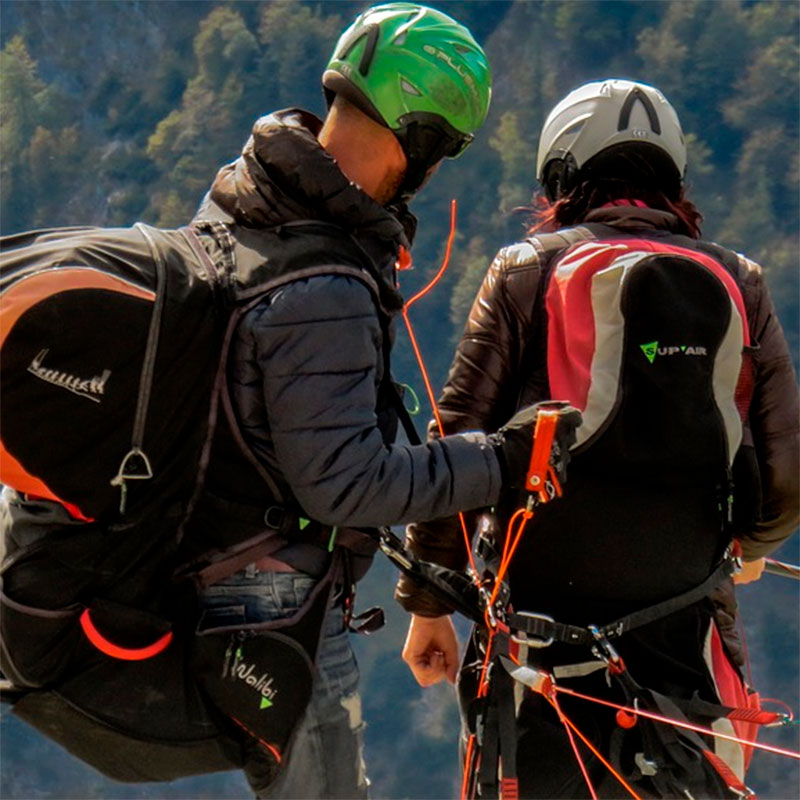 Paragliding course
Requirements
Normal physical conditions.
Appropriate clothing for practice.
Use sunscreen during practices.
Be able to transport to the flight areas (If you need transport, you should inform us)