Enjoy the experience of flying and freely being in harmony with nature.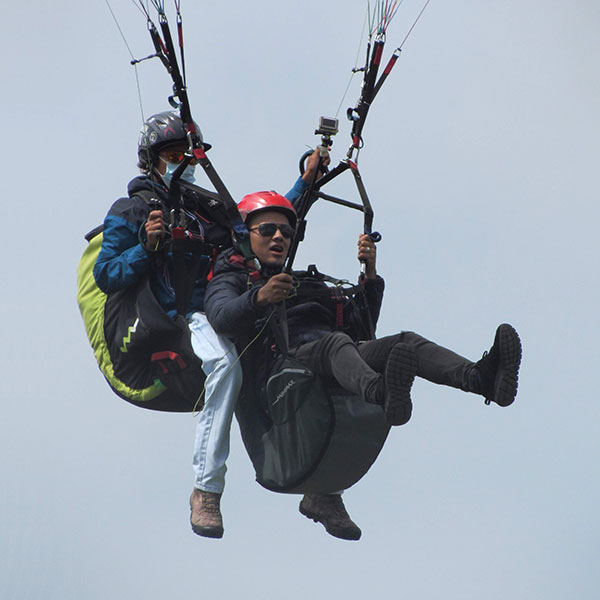 Paragliding
Leave behind the daily routine and discover the wonders of paragliding. See the very mountainous landscapes of Medellin in company of one our professional pilots.
Paragliding course
We have all looked at the sky at any point in life and wondered: "How does it feel flying?" We can help you finally answer that ...
Tours
There are incredible landscapes just waiting for you to discover. Join our tours, and let's explore together.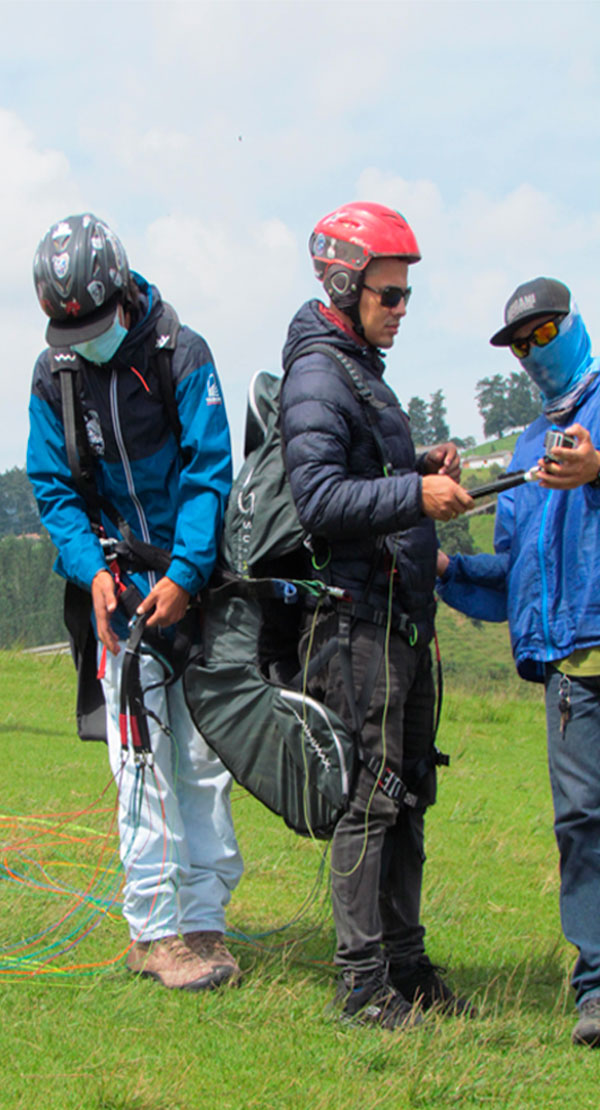 Security
for Blue sky paragliding, safety comes first.
Professionalism
The ministry of sport, tourism, and commerce recognizes us as professionals in Paragliding. This recognition is the result of long sections of theoretical and practical training.
Quality
We guarantee the flight time. We organize our plans and activities to fit your schedule and expectations.
En Blue Sky Parapente, te ofrecemos la experiencia de volar como las aves y disfrutar del máximo esplendor del cielo mientras lo surcas.
Hás volar tu adrenalina al maximo
Rossaelena Villalobos
2022-05-04
Excelente experiencia y trato
Nice experience and flight !
Upload Service
2022-02-11
Best paragliding experience! Highly recommended!
Sheyla Montalvo
2022-02-08
Una experiencia inovidable! Mi piloto fue Pedro, muy professional, me hizo sentir segura, y se aseguro que yo me dirvertiera. Reccomiendo a blue sky y pregunte por Pedro! What in experience this was. My pilot was Pedro, he was very professional, he made me feel comfortable and safe.he also made sure I enjoyed my self. I. Reccomend blue Sky for para gliding. Gracias Pedro ATmttn get, v Sheyla
Dairo Alberto Penagos
Pilot with 11 years of experience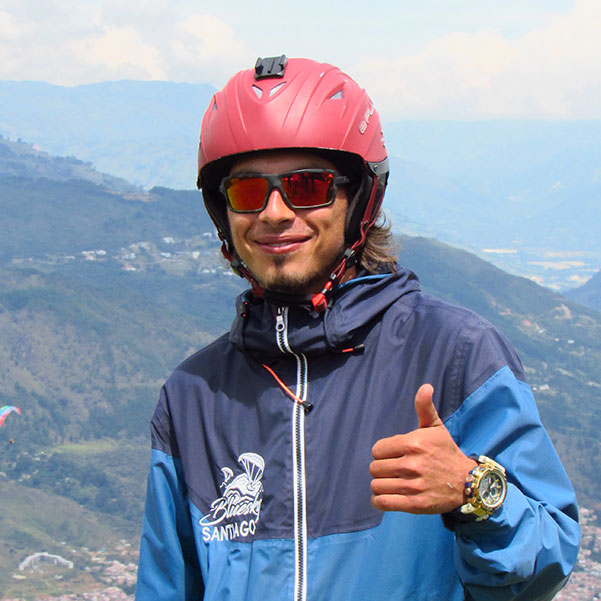 Santiago Cifuentes García
Pilot with 11 years of experience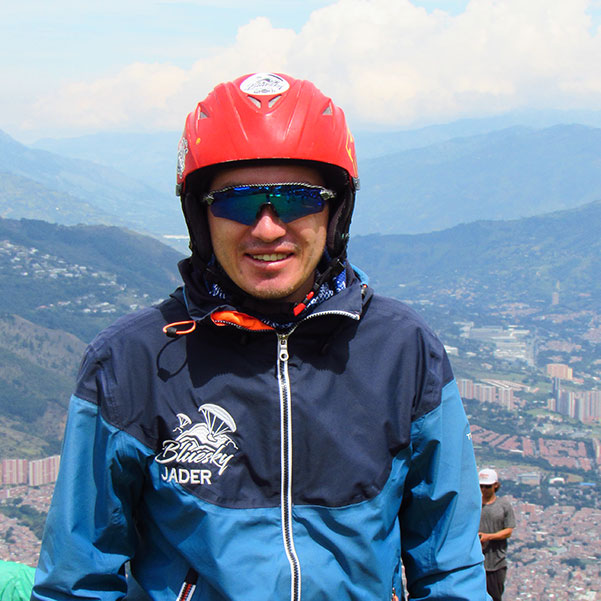 Jhon Jader Garcia Muñoz
Pilot with 11 years of experience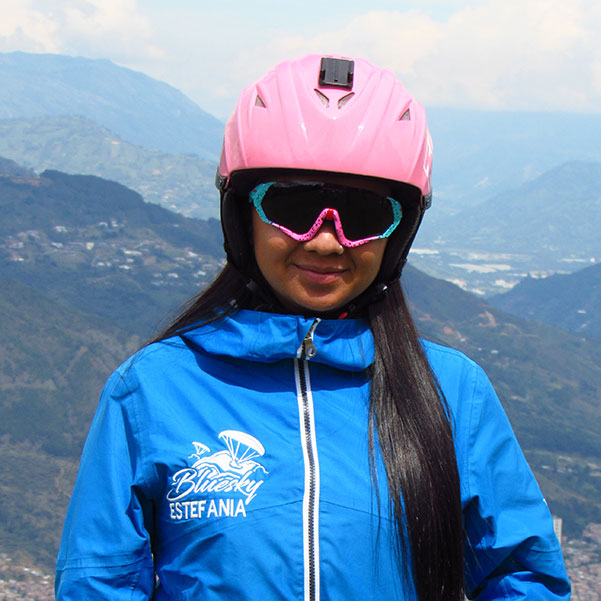 Estefanía Montoya
Pilot with 10 years of experience
Pedro A. Gutierrez
Pilot with 11 years of experience